Need a set of portable digital scales which can weigh accurate to 0.1g but won't set you back a fortune? The Adam Dune DCT is one of the best buy digital scales on the market today. Starting from just $87.00, the Adam DCT is available in a range of capacities up to 5kg, with increments starting from 0.1g; making it an affordable choice for recipe or formula weighing in the home, office, school or industrial workplace. At this price, there's no need for guestimation when for less than $100.00 you can buy digital scales accurate to 0.1g.
Constructed from industrial grade ABS plastic, the Adam Equipment Dune DCT operates via an AC adaptor or 6'AA' batteries operation for portable weighing in the field or factory. Simple-to-use operation is via a three-button, splash-proof keyboard designed to protect the scales from accidental spillage, making the Adam Dune DCT a popular choice for school science classrooms, punnet packing scales, recipe formulations, precision kitchen food scales; in our opinion, the applications are endless.
For detailed product information, including current pricing on the Adam Dune DCT, click here.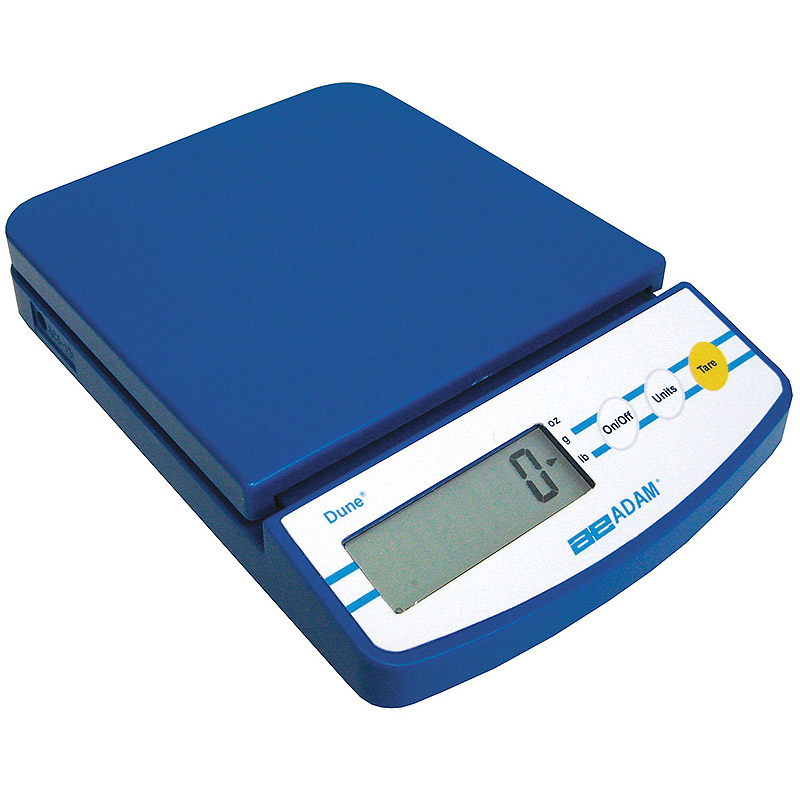 Are you in need of digital scales for weighing accurate to 0.1g without the price tag? At The Scale …

Do you operate a restaurant, commercial kitchen or bakery and are looking for reliable digital sc …

Proving themself to be a popular choice for weighing soil samples, the Ohaus R31 industrial gra …